ENGAGE MISSIONS could be the answer to these and other tough questions in this complex society.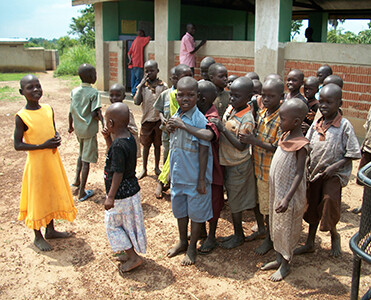 Got purpose in your life?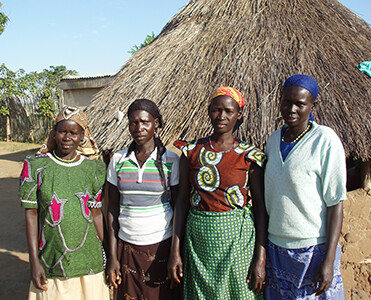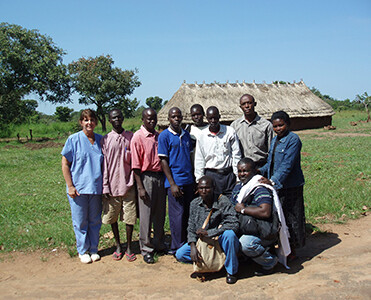 Do you have spiritual passion?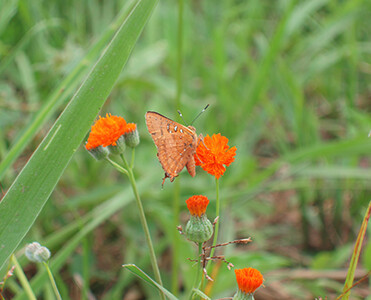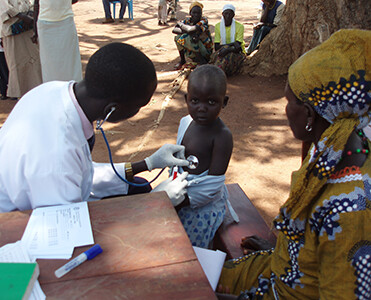 Desire to serve Christ in a foreign land?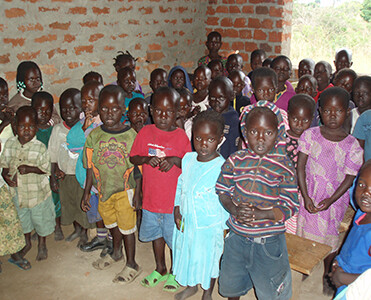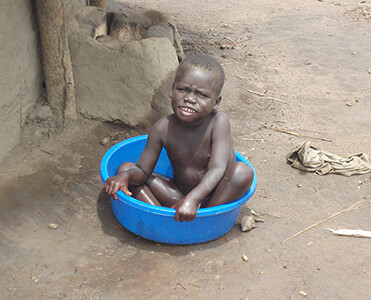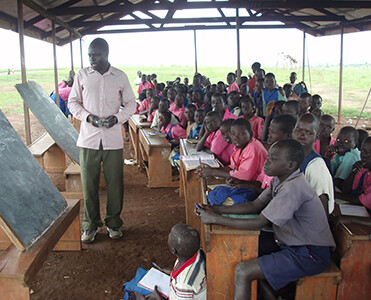 Looking for a teachable opportunity?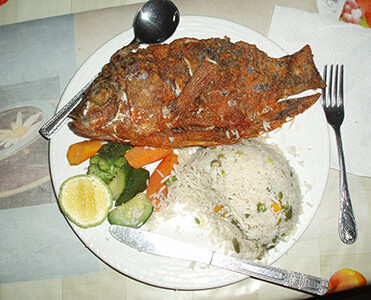 Previous
Next
Short-Term Mission Trips: An Encounter with God that Empowers!
A growing number of people are experiencing a Short-term Mission Trip that has drastically changed their life. Today's reduced travel costs and enhanced communications have opened up a world of mission opportunities to laypeople everywhere. You will never be the same when you return from serving in a land that has so little in material wealth, but is rich in personal desire to know the real source of love. Embrace the Creator of the Universe with the soul of a hungry person longing to be loved. Are you willing to reach out and touch someone's life by being Jesus in the flesh?
At ENGAGE MISSIONS, we believe that many people are ready for short-term mission trips that will transform their lives and the lives of those in foreign countries. Through such trips you can build your faith and continue to grow beyond your wildest thoughts. You really can reach a higher level of potential than you ever imagined and be fulfilled in Christ as you serve on a foreign mission field.
Uganda, Africa 2022
The Work of Engage Missions and Life Management Ministries continue to offer you ways to participate and serve the needs of those with less.
Sponsor a Mud Hut in Lagutu: $600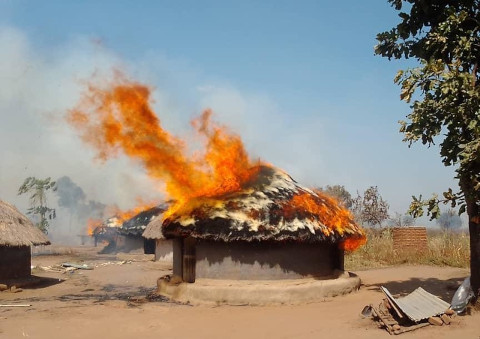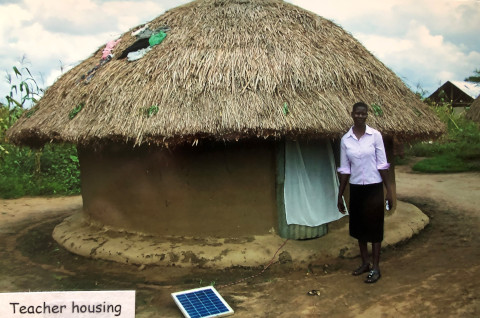 In January a fire destroyed 9 mud teacher homes on the
Lagutu
School campus during school hours so no one was injured, but the homes along with belongings were lost. Fortunately, someone has paid for the repairs of the burnt huts; however, another 10 huts are needed to house all the teachers at the school while more funds are raised to build permanent brick housing. Lagutu School is the first school we visited and have been supporting it since 2008. It is in a very remote location with no other housing available for the teachers of close to 1000 students.
Help Build a Teacher Duplex in Lagutu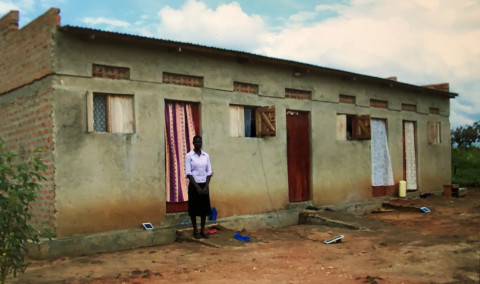 $24,000 is the cost of a 2 bedroom brick duplex; or $12,000 to build half a duplex. While no home is fireproof, a brick duplex with some internal wiring and a metal roof is much safer than a mud hut with a thatched roof and extension cords. The teachers move their families to the school location to teach year round. They deserve safe housing.
The Moses Orphanage House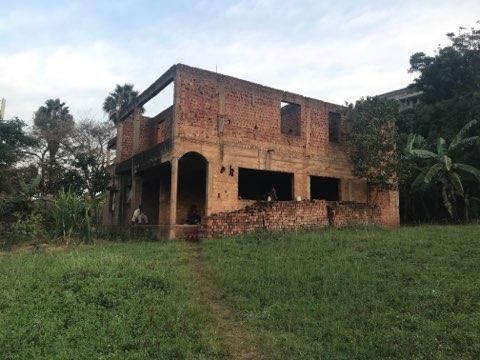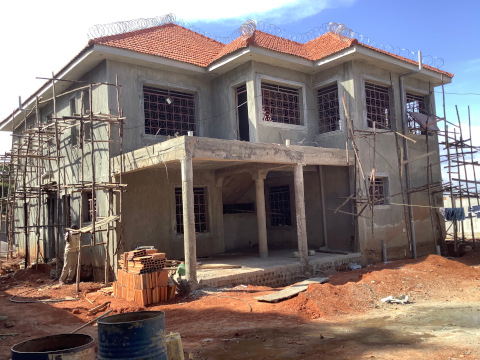 This home is located in Kampala, Uganda near the Gospel Messengers Church and Lasaka School. The project is near completion with a few more finishing touches to make it a home. Thank YOU for your support in this project.
Will you donate today?
Mail your check to us: Engage Missions, 1127 Royal Palm Beach Blvd #345, Royal Palm Beach FL 33411
Make your secure contribution by clicking on the Pay Pal Donate button below
Your gifts are tax deductible. Be sure to check with your financial advisor as to the benefits you may gain when making any charitable financial contribution. All donations go directly to the work without administrative fees.
Uganda, Africa Mission Trip
The next Mission Trip is planned for fall to visit the schools, the Lagutu teachers, and the refugee camps in Northern Uganda. Please contact Engage Missions for more information.
More of the STORY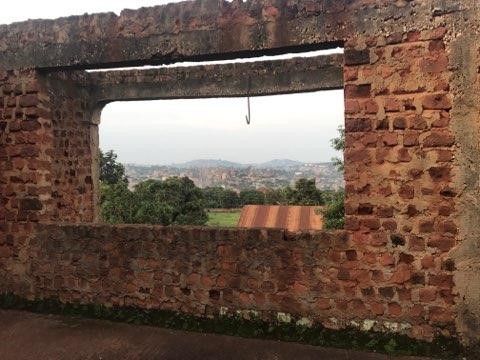 As a child growing up with his parents and multiple siblings, Moses lived in a small building on the church property. As a young man, husband, and father, Moses lived in rental property or with friends or family. Moses and Hopkins have rescued many children, bringing them into their home to nurture them and provide an education for them.
Currently Moses and Hopkins live in a small rental house with 20 children. The house has 3 bedrooms: one for girls, one for boys, and one for Hopkins and Moses. The children help with household chores. Water is pumped and carried from a nearby borehole. Each child does their own laundry in a plastic basin which is then hung on the line to dry in the back yard. The yard is about 3 meters wide bumping into a block wall fence. With so many feet trampling about in a small space the yard is dirt; or mud depending on the day. Yet, the sounds of laughter and family are regularly heard.
You see Moses and Hopkins live humbly; investing any money they receive into the children they serve. They have wonderful God-filled stories to tell about the children God has blessed them with. A 6 year old orphaned boy found running naked through the village of Kitongo who is now a professional chef working in The Tulip, a Kampala 5 star restaurant. Moses' little brother Abraham, was merely 3 when their father died, is now a Medical Doctor directing the Medical Mission Trips, working in a Kampala Hospital, and operating a Medical Clinic to serve the local people of the neighborhood. Jimmy, a skinny neglected village boy is now the Principal of a school. Christopher, whose parents died of AIDS, is now self-employed as a photographer and videographer. Justin is the music leader at a church and school. Sarah is now a nurse. The list of children impacted by the gracious home of Moses and Hopkins is endless.
Pastor Moses is the Senior Pastor of the Gospel Messengers Church in Kampala, Uganda. His father, Rev Ezekiel Mbuga, founded the church in 1978 after which he was persecuted, arrested, tortured, imprisoned, and nearly killed by Idi Amin for teaching people about God. In 1984 Rev Ezekiel Mbuga died in a car accident leaving Moses, his eldest son, to continue the work of the church.
Moses believed in God and persevered. In 1992 he married his wife Hopkins and raised two sons. Together they have started over 312 churches in Uganda and established affiliation with churches in the surrounding countries of Congo, Rwanda, South Sudan, Kenya and Tanzania. Moses started 8 schools in Uganda: Lusaka, Lugazi, Kassanda, Kitongo, Kamusenene, Rwenjiri, Troas, and Lagutu. In 2012 Imani Milele Children (ImaniMilele.com) was established to help fund the orphans and vulnerable children so that they may attend school, have school supplies, and receive one meal a day. There are over 4000 children in the Imani Milele education system. The goal: to raise awareness of Uganda's three million orphans and vulnerable children. The children are rescued, cared for, educated, and equipped with the necessary knowledge and skills to realize their full potential and develop into self-sufficient and productive Ugandans.
The Ugandan villages are easy to love. There is no electricity, healthcare, clean running water, sanitation services, and most without phones or internet access. The people live with warm bright spirits and a positive energy. Uganda is much more pleasant since the war ended in 2006. Life is full of challenges, but none so great as to dampen the attitude and work toward success.
Pastor Moses and Hopkins are moving into their 60's. They have no Social Security, no 401K, no Annuity plan, and no savings account. They rely on God to supply all their needs now and in the years to come. Last November while Moses was doing village ministry he contracted Typhoid and lay ill for a few weeks. In December he came down with Covid and lay ill for a few more weeks. He was regaining strength in January when he got Malaria and lay ill again. Things started looking better when he fell ill yet again with Flu. During all the time of rest and healing he sent out daily emails of praise and encouragement to his friends.
Pastor Moses said he never saw the way his life would turn out; he just trusted God to lead. We can be humbly reminded of that many times when God asks us to do something. Often He does not give us the blueprint for the journey. He expects us to use faith to step out and act. Then He handles the rest. He uses people with different backgrounds and a variety of talents to come together for His significant cause.
Sometimes helping is easy, more often inconvenient, but always necessary. It has the power to change the world. - Pastor Moses
Life Management Ministries: ENGAGE Missions
EngageMissions.com
Judy Williams, APRN
LifeMgt.net
Director
1127 Royal Palm Beach Blvd #345
Royal Palm Beach, FL 33411