Uganda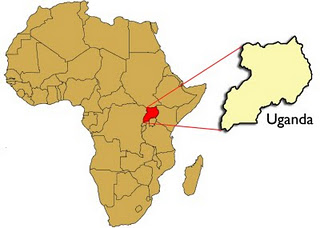 The Republic of Uganda is a landlocked country situated in East Africa and bordered by six countries as well as Lake Victoria. It has substantial natural resources and fertile soil. Agriculture accounts for most of Uganda's economy. About 80% of Uganda's population works in agriculture and subsistence farming.
Turbulent times followed Uganda's independence from Britain in 1962. The administration of Idi Amin was especially traumatic. Northern Uganda survived a 20 year conflict between the Lord's Resistance Army rebels and the Government which ended in 2008. An estimated 25,000 children were abducted by the rebels and forced into becoming soldiers, wives, and worse. Northern Uganda is investing in war recovery and re-development but continues to suffer from a general lack of infrastructure.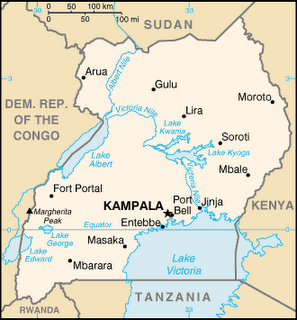 Brief Statistics
Region: East Africa
Population: 30.9 million
Life expectancy: 49 years
5.4% of population living with HIV&AIDS
One in seven children die before their fifth birthday
Two in nine children are underweight
Sources: UNAIDS, UNDP
Uganda has been hit hard by HIV and AIDS which was first discovered on the shores of Lake Victoria during the early 1980's. However, thanks to an aggressive country-wide response, HIV infection rates as high as 30% have dropped to 5%, but leave one million children orphaned. The country is now seen as a model for responding to the HIV and AIDS pandemic.
ENGAGE MISSIONS
work in
Uganda
:
HIV and AIDS education
Medical treatment
Psychosocial counseling
Vocational training
Spiritual nurture
Sponsorship of orphans
With the help of local pastors, we help facilitate a smooth reunion of children with their families. The need for assistance is great and volunteers like you can make a huge impact on this war-torn country one individual at a time though medical clinics, post-trauma training, and orphan sponsorship.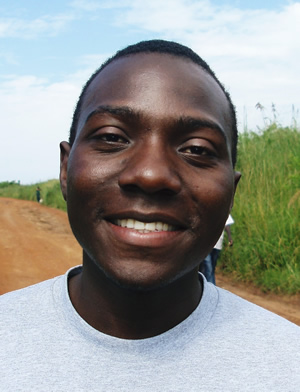 Dr. Abraham Mwesigwa
Ugandan Medical Student in Moscow
from Kampala, Uganda
"I had a good time with you and the rest of the team. I used to go back to my room in the hotel and think about what it means to help people. It's not easy. It looked very easy at first, but when you think of how complicated the whole process was. We helped many lives. You left your families and came to Uganda to help these lives. I learned a lot this time and I thank God for this. How is everyone doing? Hope that God is doing them great."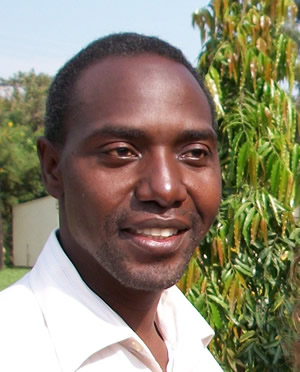 Pastor Ssemanda Moses Mbuga
Gospel Messengers Church
Kampala, Uganda
"I can not thank you enough for being such a blessing to us.
Please keep on praying for us for the divine provision that the 1000 children who do not have any sponsor that God will open up new doors of Child Sponsorship and our Daily Child Feeding Program.
Please pray for the divine provision of our school class rooms to be built and the payment of our Childcare homes.
I can not wait to see you again on the soil of Africa."
Imani Milele Children:
www.imanimilele.com
Gospel Messengers Chruch:
www.gospelmessengers.org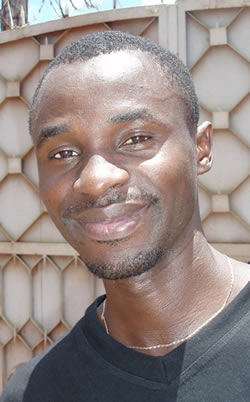 Douglas Iwanga
Photographer
Kampala, Uganda
"A large thanks for the great work you did. I really appreciate your hard working. May God bless you. Thanks for everything and your time.
I can't wait to work with you guys in June, it's really a great experience, you know, going to new places meeting new people, giving the medical care and leave them when they are happy. It's great and we give the glory to God who is our provider.
Love you and say hello to everyone at home."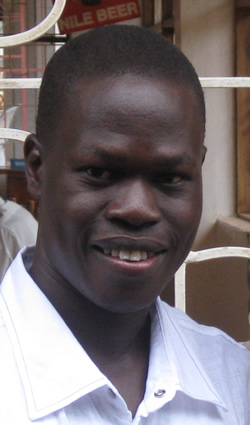 Tony Onono
Social Worker
Gulu, Uganda
"Over this side, life is interesting. I am very busy preparing for the upcoming Harvest for Christ beginning on the 20th. And tell you what? We have been blessed to have film equipments to be used in strengthening the evangelism department. Some of the activities to be done here include: farming, pastors training, drilling boreholes, sharing life experience after was, evangelism, treating minor disease…. If I have one wish, I would wish you to join us here during this time.
Lots of activities can be done when you are here again, which range from training women groups on hygiene and sanitation promotion, medical clinics, nutrition trainings, farming with communities, conferences, sharing Jesus' love, mercy bag ministry…. This will depend on how long you gonna be here, and the resources available to run activities.
God bless you."